Texas Medicare Supplement Plans – Texas Medigap Plans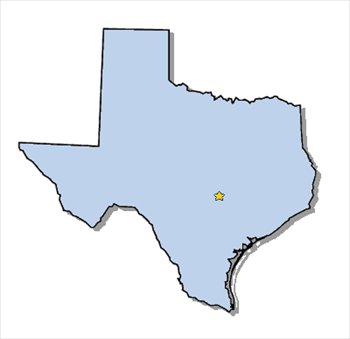 Texas is the Lone Star
NASA, in Houston, headquarters for all piloted U.S. space projects, 27M people
Welcome to the Texas connection where Texans get access to Medicare Supplement Plans.  When you first take a look at the plans, premiums and benefits, it can be an overwhelming task.  Medicare Supplemental Advisors will take the time necessary to understand your needs, explain your options and make recommendations on plans that are best for you.  We will also show you what we do above and beyond to save you hours of time to select an appropriate prescription drug plan if needed.  A good way to understand plans is to enter your zip code above to compare Medicare Insurance plans, premiums and benefits that are appropriate for you.  Medicare enrollment materials and kits are available in the Enrollment section.  Consult with a Medicare Supplemental Advisor for answers to any questions you may have about any plan.
When to Enroll in a Texas Medicare Supplemental Insurance Plan
Most Medicare Supplement Insurers allow you to apply up to 6 months before your 65th birth month.  Most beneficiaries turning 65 soon, acquire a ton of mail on Medicare and need expert help in making this important decision on their health care needs.
Texas Medicare Supplemental Insurance Plan Comparisons
Current Texas seniors are eligible to compare Medicare premiums and make a Medicare Supplement replacement decision to a new Medicare Supplemental plan at any time during the year.  As long as you can answer the health questions on the application, then getting approved into a new plan is a way to reduce your premiums as long as the new insurer that you choose has a stable financial rating.  Every year, some Medicare Advantage and Medicare prescription drug plans choose not to renew their existing Medicare contracts.  If your Medicare Advantage Plan provider sent you a non-renewal notice this year, then that notice will serve you to enroll into a Medicare Supplement plan regardless of health conditions.  Contact an Advisor for other conditions that are important to understand for your benefit.
Texas Medicare Excess Charges
Several states have mandated that Medicare providers are not able to charge more than what Medicare allows.  That means that for those providers that accept Medicare cannot charge Excess Charges.  The states include Connecticut, Massachusetts, Minnesota, New York, Ohio, Pennsylvania, Rhode Island and Vermont.  In all other states, providers such as surgeons are able to bill up to 15% of what Medicare Allows directly to the Medicare Beneficiary (you).  Unfortunately, Texas is a state that has excess charges.  So selecting plans such as Plan F and Plan G may be the best alternative to have coverage for Part B Excess Charges.
TX Medicare Supplement Plan Standardization
In 1990, the Medicare Supplement Plans were standardized into 15 plans labeled Plan A through Plan L.  In June of 2010, the Medicare Supplement Plans were "Modernized" to streamline under utilized benefits.  Today, there are 10 plans labeled Plan A through Plan N.  All benefits are the same for each plan letter.  Plan F in Houston, Texas, has the same benefits as Plan F in Dallas, Texas.  Plan F has the same benefits in all states.  Also the Texas Mutual of Omaha Plan F has the same benefits as the Texas AARP United HealthCare Plan F.  A key differentiator is not only the premium that each company charges for their Plan F but also claims paying ability, financial stability and modest rate increase history.  Talk to a Medicare Supplemental Advisor to discuss other important factors in selecting a health care company.  Other providers of Medicare Supplemental Insurance plans include AARP, Mutual of Omaha, Gerber Life, United HealthCare and Genworth.
Texas Medicare Part D Prescription Drug Coverage
Selecting a Texas Part D Prescription Plan can be most time consuming.  As part of our service to you, we will be happy to help you find a plan tailored to cover your prescription drug formulary at the lowest cost per year.
Medicare Supplemental Advisors covers the entire State of Texas
Medicare Supplemental Advisors serves all of Texas Amarillo to Ft. Worth, Dallas, Galveston, Corpus Christi, San Antonio, Austin, Houston, Brownsville, Laredo to El Paso and every Texas city in between. TX Medicare enrollment materials are sent by U.S. Priority Mail after a needs analysis of the plans that are available in your area.  Speak to a licensed Medicare advisor before enrolling into a Medicare plan. Compare Texas Medicare Supplemental Insurance Plans F and G with us.  Look for the best replacement Medicare Supplemental plans.  Always make sure that you have a complete and thorough understanding of the Medicare plans, premiums and benefits.  Call for a confidential discussion about the most appropriate Texas Medicare Supplement Plans.
Medicare Supplemental Advisors is an independent broker agency specializing in Medicare Supplement, Dental, Vision, Hearing and Medicare Part D Insurance Plans and is not connected with or endorsed by the United States Government or with the Federal Medicare Program.